Welcome to the Glamorgan History Society.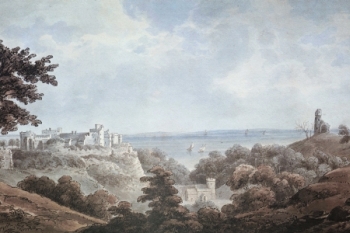 For more than fifty years, the Glamorgan History Society has played a prominent and highly respected role in encouraging the study of the history of Glamorgan in all its many aspects.
Every year we publish our journal, Morgannwg, which brings together expertise from academics and local historians alike. We welcome original, well-written articles, and the journal provides an excellent opportunity for researchers to publish their work and bring it to the attention of a wider readership.
Find out more about the benefits of becoming a member.
We also maintain a list of websites of local history societies in the area to help you pursue your interests further.


---
News
Morgannwg
The latest edition of Morgannwg is now available. This year's volume is a special edition on the history of women in Glamorgan. It contains six full-length articles and five shorter contributions, written by women authors. In addition there are the regular features of archaeological notes, news from the record offices and book reviews. Read more about Morgannwg...
You can also access past issues of Morgannwg from 1957 to 2004 on the Welsh Journals Online website. We have also put together this list of all the articles from Morgannwg you can find there.


---
Downloads